Sara Wolthers
Co-Founder / Fall River Lead
"I love seeing how capable children are"
Sara has spent 29 years of her life in Fall River, NS, having been raised there and now raising her own family there. She spent her post-secondary years in Sackville, NB, obatining a degree in Psychology from Mount Allison University and being introduced the world of Autism Spectrum Disorder. She spent the next seven years working with children with Autism as both an Early Interventionist and with the IWK's Early Intensive Behavioural Intervention Program where she was trained in both Non-Violent Crisis Intervention and Positive Behaviour Support for preschoolers. She was introduced to the wild through the Canadian Cadet Movement and has been hiking, camping and canoeing since the age of 12. This introduction lead to 15 years as a reserve officer in the Canadian Forces. Currently, Sara's full-time endeavor is the raising of her two children, Tessa and Ryker. Sara attended the Forest School Canada Practitioners' Course in Sussex, NB in August 2016.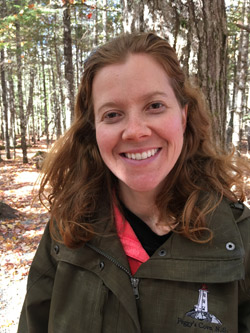 Kellie Allen
Co-Founder / Hubley Lead
"Nature is awe-inspiring. Exploring the woods with kids makes me feel fully alive."
Kellie moved to Nova Scotia with her family in 2012. Having been raised in northern BC and southern ON, she has spent the last 5 years exploring Canada's Ocean Playground. Prior to working at home with her 5 and 7 year olds, she was a Director at a small non-profit called Careforce International. She spent 12 years working with children and youth around the world by training and leading groups of Canadians to conduct camps, workshops and building projects. Her sweet spot was working alongside Canada's Indigenous youth on remote reserves. Kellie loves variety and has also worked as a home daycare provider and summer camp director. Her recent volunteer portfolio includes Co-chairing St, Margaret's Bay Toy Library, SMB Stewardship Association and Teaching children at Lifeboat Church. Now having her Forest School Practitioner training, she is excited to launch this new venture to enjoy learning alongside the children and youth of HRM.

---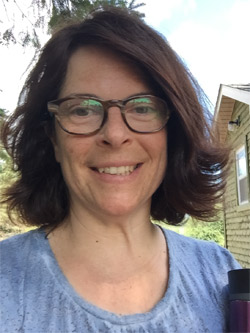 Natalie Phillips
Fall River Site
"I love the forest and all the creatures in it!"
Natalie has been working with young children in various capacities for 25 years. She started as a swimming teacher, then became a school teacher, and for the last 19 years she has been an early childhood educator. She has a Master's degree in Child and Youth studies and is currently working toward her Forest School Practitioner certification with Forest School Canada. Combining her love of being an early childhood educator and being in the forest together is a dream come true. She is very excited to be working with Roots and Boots Forest School.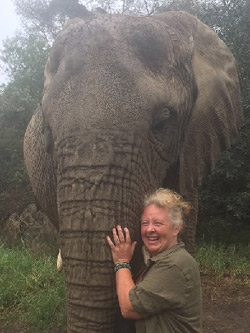 Sally Trower
Independent Forest School Practitioner - Hubley Site
Born in Wales, Sally moved to Nova Scotia from the south of France in 2009 with her 2 children now aged 15 and 12. The beaches and mountains of Wales, and the rural lifestyle of France, coupled with a year living in Alberta, etched a strong passion for the outdoors on her..

With a diverse career that includes a Production Assistant and Researcher for corporate programs, Events Coordinator, Marketing & PR Director, Textile Artist and volunteer work that spans the museum and heritage sectors, Art education, conservation, Girl Guides and youth with special needs, her most challenging role to do is as a parent in raising a family, and a child with ADHD/ASD.

"One of my key goals in trying to develop Forest Schools here in Nova Scotia, is to ensure that our kids, get the same opportunities to feel a sense of connectedness and love of nature, through play and exposure of the outdoors, that many of us experienced in our childhood. And at the same time, as an adult and parent, to learn alongside the youth and amongst the amazing pool of talent here in Nova Scotia. "
​
Having co-founded Wild Child Forest School, She is delighted to be working as a Forest School Canada trained Forest School Leader with Roots and Boots Forest School and developing more community-model based Forest Schools in Nova Scotia

In addition to Forest School Canada training, Sally has received training and certification in Leave No Trace, Field Leadership with the Outdoor Council of Canada, Wilderness Remote First Aid with Halifax Search and Rescue and is presently completing training on 'Challenging Behaviour in the Outdoors'.
---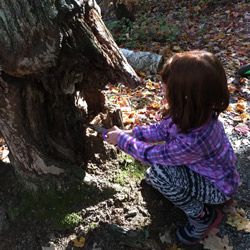 Get in Touch
We're passionate about what we do! Forest School is a great concept, and we bet you have questions. Feel free to contact us, and we will do our best to provide answers!